What is a Real Estate Lawyer?
A real estate lawyer is trained to deal with the "law of real property". It is a specialized area of law that involves many unique issues that do not present themselves in other cases. Both the home buyer and the home seller should have a real estate attorney involved in the process as early as possible.
Buyer's Attorney Services
Why Should I Hire a Real Estate Attorney as a Home Buyer?
A home purchase is likely the most expensive and significant purchase you will make in your life. Closing Documents in the current year can include dozens of pages. Errors in any of those pages can throw an entire transaction into chaos, delay or collapse. Compared to even a few decades ago, the necessity for an experienced and well-trained real estate attorney in a real estate transaction is more important than ever.
Buying a Home
A buyer's negotiations are conducted through a broker who acts as an intermediary for the seller. A formal written contract is put together, the buyer obtains a commitment for financing, and a title search is performed to ensure that the property is able to be sold without the encumbrances of leans or legal disputes over the property. If all of this goes well, the sale closes and the property is transferred to the buyer.
Intricacies of the Purchase Agreement
A number of issues are commonly looked at in a purchase agreement. Here are some of the questions that a typical purchase agreement should answer:
What is to be done if the property contains hazardous waste?
What is to be done if there is lead based paint, harmful insect infestations, asbestos, or other major issues?
Are any changes that a buyer wants to make to the property able to be done legally?
Have any additions or alterations to the property by the seller been done legally?
In the event that the closing fails, what will the legal consequences be?
The Closing
A closing statement should be prepared prior to the closing. Within the closing statement are a list of the debits and credits to the buyer and seller alike. Your attorney will explain these costs, as well as assess these costs for fairness, and assure that your signed deed and mortgage papers are in order.
The Right Approach
Attorney John (Jack) F. Rimmele believes in a completely hands-on relationship with his clients. A good attorney is more than just a formality in a real estate transaction. Jack does his due diligence to understand a buyer's goals for their purchase and finances – and to represent those unique interests fully and wholly throughout the entire process. For experienced and caring legal attention to your home purchasing process, call Jack today: (908) 268-1472
Call Attorney John F. Rimmele
Schedule Your Consultation
Attorney John F. Rimmele Serves Clients in Hunterdon, Warren & Morris Counties, NJ
Seller's Attorney Services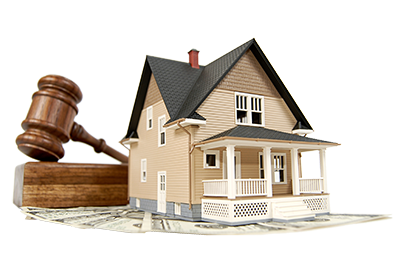 While it is not legally required to have a real estate attorney as a seller in New Jersey, there are many reasons for employing the services of an experienced attorney. A lawyer can help you avoid some common problems with a home  sale.
How Real Estate Lawyers Help Sellers
Brokerage Agreements
Avoid unclear and vague brokerage agreements that may lead to problems including the possibility of leaving the seller liable to pay a commission, regardless of whether a sale has occurred.
Navigate Contingencies
A number of contingencies can be included in a contract. Some of these can "make or break" a deal. It's important to be fully aware of each contingency and how it may affect the seller.
Seller's Disclosures
In the state of NJ, if sellers fail to notify buyers of known defects that may affect their decision to purchase the property, or misrepresent information to a buyer, sellers can be held liable. Your Real Estate Attorney can help guide you through the proper disclosure process.
Title Review
It's important to know where you stand in terms of your title. With any luck, your first title search upon buying your home was thorough, and no new liens or lawsuits have affected your title. However, it is important to be aware of your title situation and informed of your legal options.
Inspection Issues
This is one of the number one areas where contracts can fall to pieces. It's important to have an experienced attorney in your corner, helping to represent your interests fairly.
Procuring & Preparing Documents
There are dozens of pages of paperwork needed for closing, including a certificate of occupancy, (depending on municipality), as well as smoke detector certificates, etc. which a lawyer can help you with.
Attorney Review
In the State of New Jersey, real estate contracts are subject to a three day attorney review per during which, typically, the buyer's attorney sends an attorney review letter to the seller or seller's attorney to make revisions to the contract. Once the review begins, it continues until both parties come to an agreement and close the review. During this time period, emotions can be high as anticipation of a sale builds up. Your attorney can help you navigate your options without sacrificing your goals.
Call Attorney John F. Rimmele
Schedule Your Consultation